WCT Philosophy
We believe that the performing arts have a valuable place in our community, and that through participation in the arts, children will develop and build their self-confidence and self-expression. We also believe that the teamwork, discipline and dedication required by the craft of theater teaches life skills that positively influence the lives of children. We further endeavor to participate cooperatively with the larger community of arts groups wherever possible.
TICKETS NOW ON SALE!

LITTLE MERMAID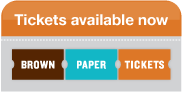 OPENING APRIL 18TH!
Little Mermaid swims into Whidbey Children's Theater Beloved musical spectacular is a family favorite!
Whidbey Children's Theater is proud to present "Disney's The Little Mermaid Jr.", its fourth production in this year's "Season of Happily Ever After".
Join Ariel, Flounder, Sebastian and the gang as they swim and dance their way through this timeless tale of love, adventure, and favorite songs.
Starring talented and enthusiastic children from 5th-11th grades, it's a guaranteed magical time for audiences of any age.
Show opens April 18th at Whidbey Children's Theater's new space, next to Langley Middle School.
Don't forget about our specially priced Family Night on Saturday April 26th!*
See you at the theater!
Performances:
April 18th (7:30pm), 19th (7:30pm), 20th (2pm)
April 25th (7:30pm), 26th (7:30pm)*, 27th (2pm).
Ticket Prices:
$15 for adults, $12 for seniors and $8 for students
*Special Family Show on April 26th at 7:30pm, where all seats are $8!

Join us for a spectacular WCT fundraising event!
Art-a-Palooza promises to be an unforgettable evening of stunning local arts, heartwarming performances by our very own WCT youth ensemble on stage, wonderful food, the announcement of our 2014/15 Season, and fabulous company.
Click here to learn more, and find out about how to attend this event that is so important to our organization.
---
Our current 2013-2014 Season of Happily Ever After!
Call WCT's Main Office (221-8707) or email contact.wct@gmail.com with any questions or to inquire about volunteering.
PLEASE NOTE: These dates may be subject to change
---

The Legend of Sleepy Hollow
(Middle & High School, 6th-12th Grade) Directed by Michael Morgen
Played November 8 through November 17
Disney's 101 Dalmations
(Elementary School, 2nd-5th Grade)
Directed by Lisa Nakama

Played January 24 through February 2
David & Lisa
(High School age, 9-12th grade)
Directed by Rose Woods
Played March 21 through March 30
Disney's Little Mermaid
(5th-12th grade)
Directed by Elizabeth Herbert
Opens April 18, Closes April 27

Puss in Boots
(Multi-age, 2nd-12th Grade)
Directed by Michael Morgen
Opens July 4, Closes July 13